To celebrate reaching 1000 'liker's on my
tillytom facebook page
I am running a guessing game. Just tell me how many buttons are in the jar and the person who guesses correctly (or guesses the closest to the correct number) by 7.30pm Friday 29th April 2011 is the winner!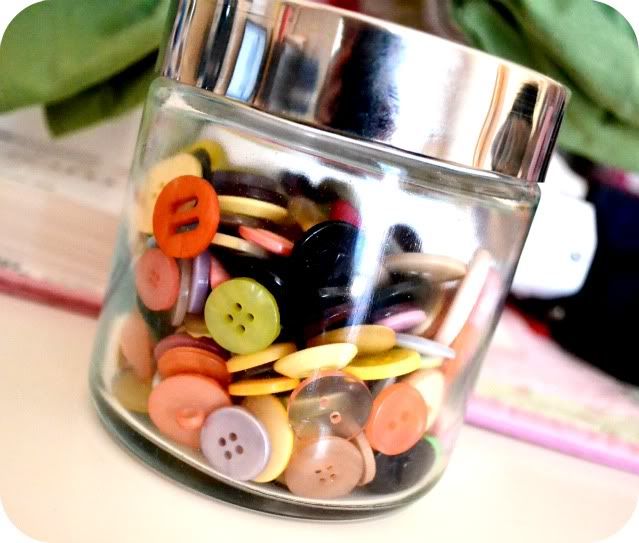 The prize for the winner is a $50 voucher to spend in the
online store
!
Just leave a comment with your guess and I will announce the winner on Friday 29th April 2011 at 8pm. Only one comment per person please. Please leave a contact name & email address if you don't have a google account/blog.
Terms & Conditions of the voucher: May only be used for products listed in the online store (not for use at markets or facebook sales). Must be used in full in the one purchase. Any extra costs over the $50 mark are the responsibility of the voucher holder. Voucher expires Friday 27th May 2011.